Attention: Severe heat wave | Status and Recommendations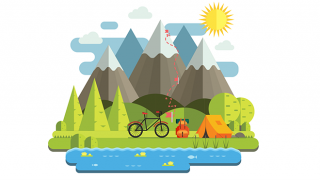 In the last days, a strong heat wave is affecting Portugal, during which the IPMA - Instituto Português do Mar e da Atmosfera (Portuguese Institute of the Sea and Atmosphere) predicts maximum temperatures that can exceed 40°C/104ºF in some areas of the country. In this unusual weather situation, the government may adopt measures to protect citizens, with occasional restrictions on movement and access to some places with the possibility of fire.

At the moment there are no major events to be recorded and tourist activity is proceeding normally, with the airports operational, as well as the road and rail networks.

When traveling, always follow the national authorities guidelines.

For updated information on the National Authority of Emergency and Civil Protection, see www.prociv.pt. See the list of the most important occurrences at http://www.prociv.pt/pt-pt/paginas/avisos.aspx?detailId=39 (in Portuguese).
Follow the Recommendations!

In case of very hot weather, follow the recommendations of the Directorate-General for Health:
- Avoid direct exposure to the sun between 11 am and 5 pm;
- Use sunscreen with a protection index suitable for the type of skin, hat and glasses that offer protection against UVA and UVB radiation;
- Avoid outdoor activities, hiking, trekking during the hottest periods of the day;
- Avoid activities that require great physical efforts;
- Look for cool and airy places;
- Drink lots of water and avoid sugary and alcoholic beverages;
- Choose the lowest heat hours to travel by car.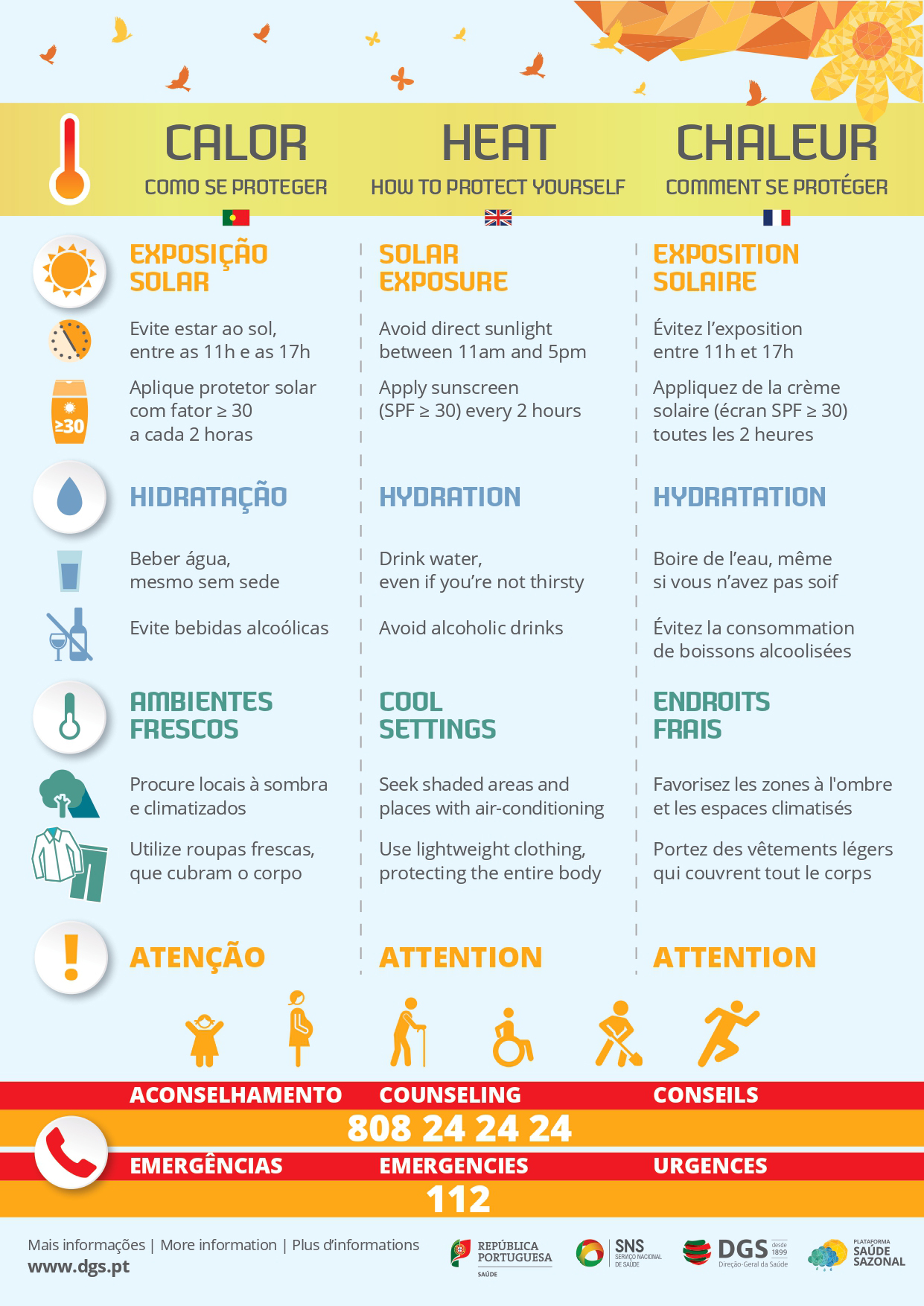 ---