Zebra Safari Tours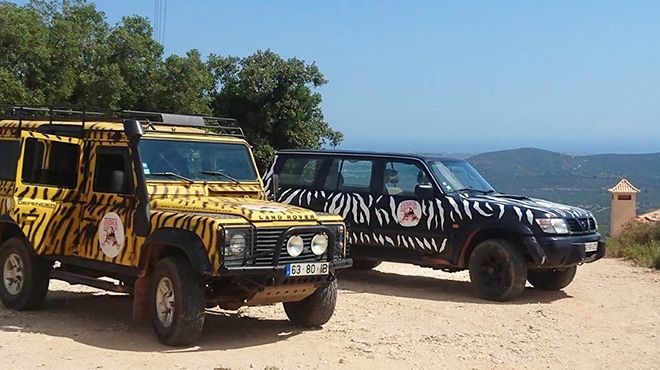 Zebra Safari Tours
Zebra Safari is a touristic and cultural Travel Agency with a young and dynamic spirit. Our aim is to promote and show the real Algarve in a genuine and passion way. With our tours we guarantee great experiences discovering a region with a fantastic landscape and gastronomy where the hospitality and historical heritage makes the difference with plenty and unique natural charme. Our tours are a balanced mix of culture and plenty of entertainment. Daily we provide the unprecedented, an escape to daily life and the experience of new sensations, always with the maximum of adventure and discovery.

Contacts
Address:
C.C. Borda d'Agua Loja 32 – Praia da Oura
8200-604 Albufeira
Telephone:
+351 289 502 601
Boats for hire
Bike hire
Motorbike rental
Jet ski hire
Cycling
Canoeing
Waterski
Kayak
Karting
Kitesurfing
Diving
Mountain Climbing
Off-road motorcycling
Birdwatching
Whale watching
Nature watching
Paddle surf
Paintball
Paragliding
Parachutting
Parasailing
Boat Trips
Fishing
Walking
Surfing
Trekking
Off-roading
Sailing
Care skills:
Visual impairment
Motor disability
Mental disability
Travellers Cheques accepted
Free pick ups in all our tours in the following areas: Armação de Pera, Albufeira and Vilamoura)
Clean&Safe – This establishment is compliant with hygiene and cleaning requirements for the prevention and control of Covid-19 as recommended by the DGS - Directorate-General for Health. More information at www.visitportugal.com. (link para https://www.visitportugal.com/en/node/422183)
Registration No.
: 103/2018
---