7 Rivers Expeditions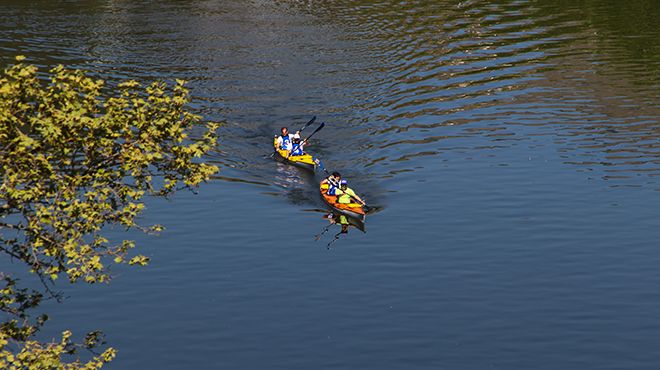 7 Rivers Expeditions
The 7 Rivers Expedition is a memorable childhood project, that has unique memories that were lived directly in contact with nature.

From this experience and knowledge of a unique Portugal, seen by the water ways, where the sounds of nature echo in the valleys, colors fill the horizon and the sunrise or sunset behind the mountains, was born 7 Rivers Expeditions.

A project where I share my unique perspective of a different Portugal, lived in the natural and consolidated by the vast cultural and gastronomic heritage that is recognized.

So, 7 Rivers Expeditions is a project that presents Portugal from its rivers and where our expeditions will take us to the most emblematic places of our culture and hospitality visiting the most special monuments and places, savoring the best of our rich gastronomy has to offer.

My and our mission is to create a feeling of gratitude for the landscapes and unique moments along the valleys of 7 different rivers in Portugal, each with immeasurable beauty.

We encourage you to come with us to know this Portugal, where all the Nature is of a divine harmony, that invites all to accompany its evolution and progress in a wonderful symphony.

Welcome to 7 Rivers Expeditions!

Contacts
Address:
Rua da Calçada, 10
4410-261 Vila Nova de Gaia
Telephone:
+351 916 194 664 / 964 713 499
Registration No.
: 338/2020
---