Zarpa - Faz-te ao Mar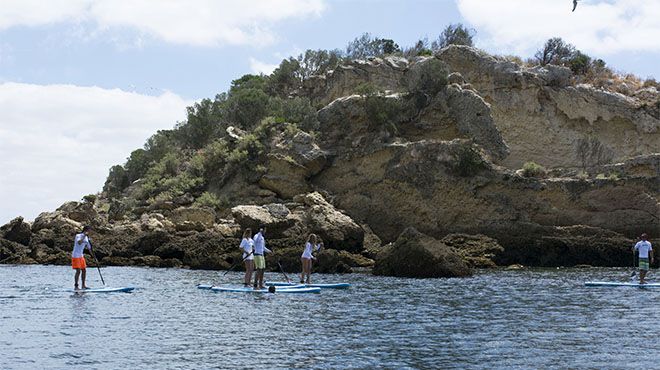 Zarpa - Faz-te ao Mar
It is not a name or a way of life. Zarpa is a voice. The voice that not everyone hears but it is always there, just have a little bit of attention. What she says is simple: Go, go away, start. Today will be the big day. That's what we are here to help enjoy the day to the fullest. No matter if we do this life, if we see the sea every day or if we spent the last years in the wilderness: The voice is the same and always has the same force. It's time to get out of our bubble, our sofa, the world in which we are already kings and lords. The sea and the sun are waiting. And you, do not wait any longer, come explore with us.

Contacts
Address:
Marina de Setúbal e Marina de Troia
Telephone:
+351 915 421 259
Boats for hire
Waterski
Kayak
Kitesurfing
Birdwatching
Whale watching
Nature watching
Paddle surf
Boat Trips
Wakeboard
Activities accessible to people with disabilities
Support products/services available:
Hearing impairment
Mental disability
Care skills:
Motor disability
Mental disability
Travellers Cheques accepted
Registration No.
: 761/2016
---